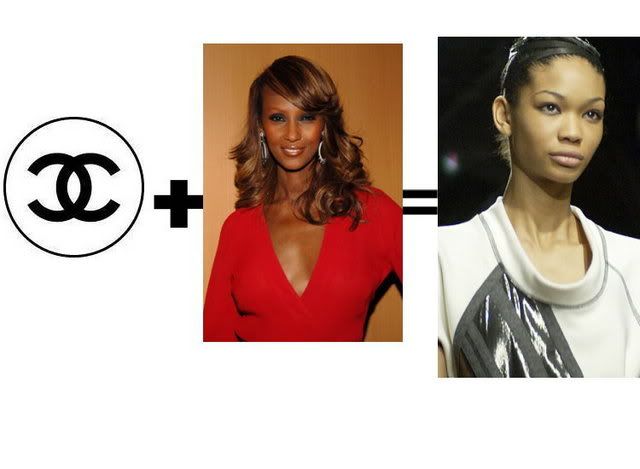 So I know everyone has seen or at least heard of Chanel Iman and that sly little smile she gives, backstage, on the runway, everywhere, and personally i love it. Its cocky but not cocky arrogant, cocky-confident I guess you could say.

She's 5'9, and was runner up for Supermodel of the world in 2006, and she's not even 18.


Aww, Chanel and her mommy.

Oh and that name, Chanel Iman, is that her real name? Oh well who cares she's fabulous.