Sorry I've been so M.I.A, but thats what summer does... But I'm back with avengence. Ok so back to the post... Anyways, we all know Kate, Nicole, Mischa, Sienna, etc. etc. People of our generation we look up to as far as style, and while peoples are always different theres always that certain someone you just
have
to see what they are wearing. So I give you the people that will be ones to watch, they are underage and are destined to become the next icons.
1.
Emma Roberts
is only 16 years old but already has an ad campaign with Dooney & Bourke, a T.V show, and a couple of movies under her belt. Ok her success may have to do with the fact she is the neice of uh Julia Roberts, but still we are getting beside the point what really matters, is that she will most likely be a style icon someday.
She has a timeless, glam style from the Alice and Olivia sequined dress, to those trendy high waisted pants that I must say she pulls off really well, I admire her already.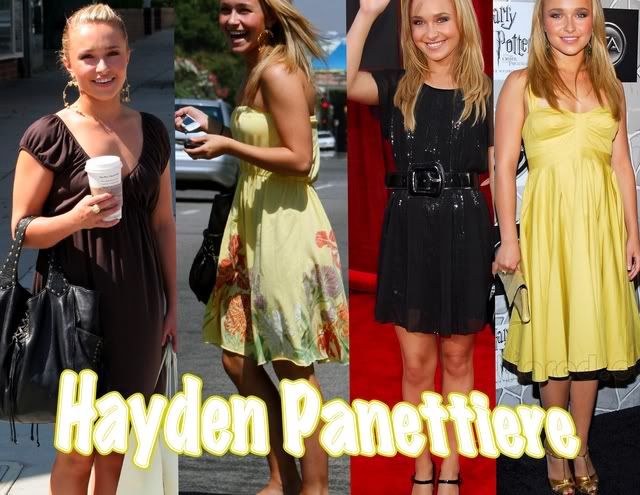 2. Hayden Pannettiere this heroes star who turns 18 next month has that glam california girl style. Not many 18 year olds can say they have walked the numerous red-carpets like Hayden has, and not many people can pull of yellow but Hayden does it perfectly.

I absolutley love the red aviators she wears (Marc Jacobs?) and her relaxed beachy style. Yeah, she is deffinitly icon material.


3. Emma Watson,17, the Harry Potter star has deffinitly been one on everyone's radar especially since she has been wearing Chanel Haute Couture at almost every Harry Potter and the Order of the Pohenix Premire/Press thingy or whatver. Chanel even had to tell WWD that she "Chooses to wear Chanel". Not many adults have even worn Chanel, let alone Chanel Haute Couture and unlike Eva Longoria (look at PDFTM latter post) she pulls it off extremely well.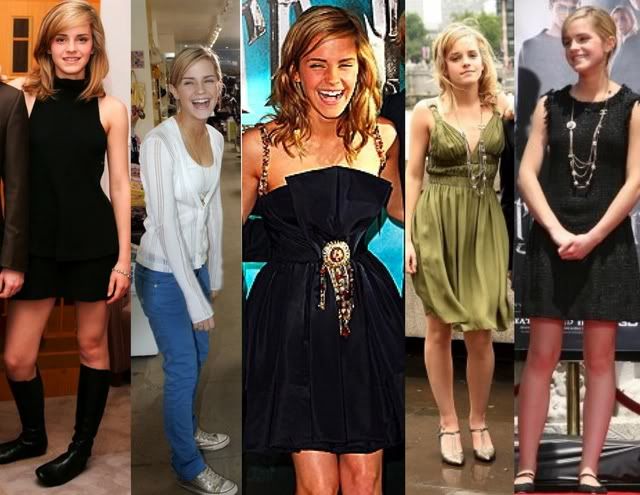 Emma also has a timeless, sophisticated style maybe its the name, Emma. Did I mention she also just signed with Storm Models? Yea, this Brit is sooo gonna be an icon.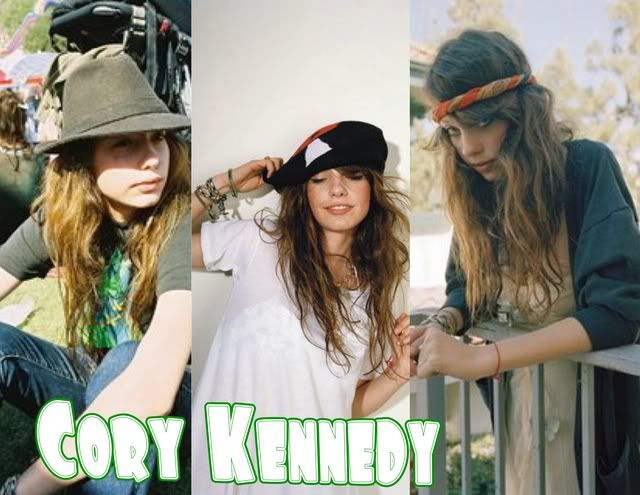 4. Cory Kennedy, 17, how could I mention up and coming icons without Cory Kennedy? So her claim to fame may just be having her picture taken at the right time because of her crazy style and mingling with celebrities but who cares? The girl has got such an orignial style, that people are constantly trying to copy, from her headbands to her dirty hair.

Cory has the grunge hippie style that everyone wishes they could pull off. Oh and if you check her blog she had a garage sale this past Sunday, were you there?

5. Lulah Willis (formerly Tallulah), the youngest of the bunch and the only one that has legally changed her name (thank god), Lulah is only 13 years old but already has that icon mentality. Her style is ridiculously chic, but who can blame her look at her parents and sisters.

If this is how she dresses when she is 13 one can only dream with what she will come up with when shis 16. BTW: I am lusting over that sparkly black mini dress. hot.
So tell me aren't these girls icons in the making? OR did I leave out some icon worthy honerable mentions?